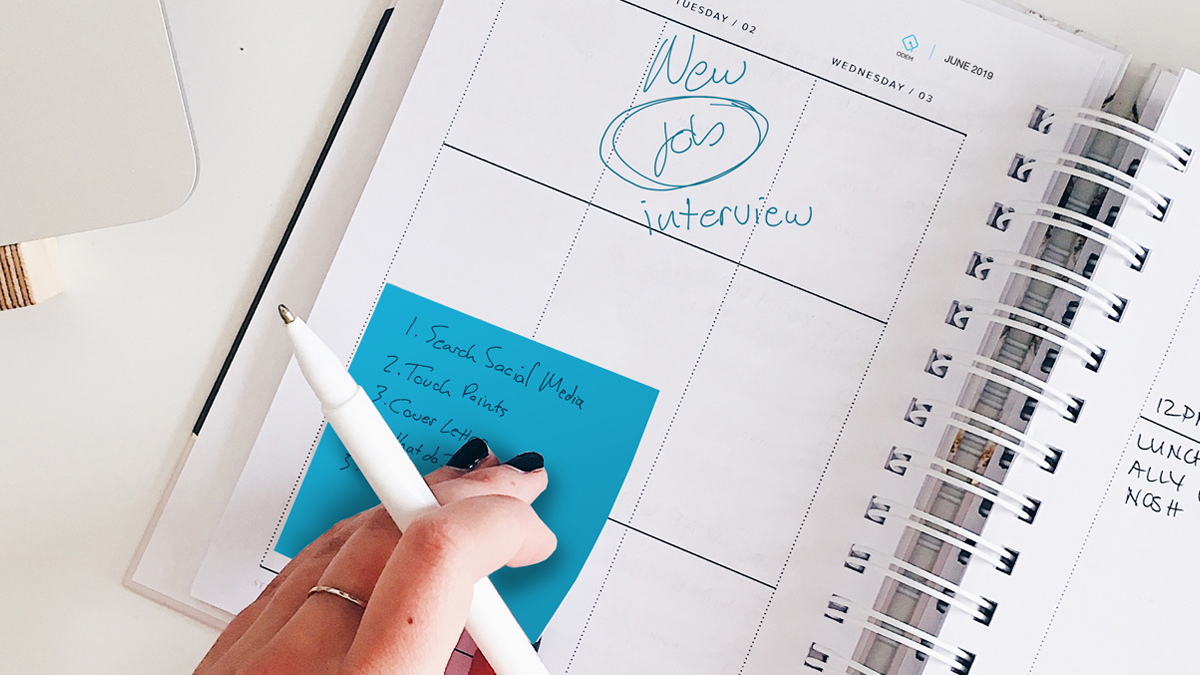 As you complete your studies, it's time for the next phase of your journey. Here are five worthwhile tips to consider as you pursue your career path:
1. Be unconventional in your search
While job boards are an easy place to start when you're looking for an opportunity, they may not be the best place to stand out or to find what you're looking for. Employers can receive hundreds of applications through a single platform, which means that your resume might get lost in a stack of submissions, all vying for the same job. There's also the possibility that the job you want, or the company you think you'd be a great fit for, isn't found on a job board. Seek out opportunities through unconventional means. Look for companies who align with your values on social media platforms like Instagram, Twitter, and LinkedIn. Maybe they're actively searching for candidates to fill a role, maybe they're not – sometimes businesses don't know who they need until candidates come knocking.
2. Create touch points
Before you ask for a job, digitally connect with people at the company — but do it genuinely. Through the company's about page, or perhaps via a social media feed, find out who works there. Source the folks you could be applying to on Twitter and follow them. Retweet something they posted that resonates with you. Authentic points of connection can add up to a lot when it comes time to reviewing resumes. With touch points like these, a potential employer may recognize your name, and should you be granted an interview you'll have something in common to discuss, creating a stronger first-time connection.
3. Craft a customized cover letter
Because cover letters have long been a standard, professionals today debate whether a cover letter is worthwhile in pursuit of paid employment. But if you were a business seeking a standout employee to fill a specific role, would you want that future employee to take the time to tell you why they're right for your company? Absolutely. Demonstrating your commitment to your dream company begins with taking the time to tell them why you'll be valuable and what you can do for them. Treat your cover letter as a personal letter to the founder, or your potential new manager, addressing the needs of the company and how you'll meet those needs with your specific skill set — it will set you apart.
4. Ask for what you want
When you're hoping to be given something, like a career opportunity, it is your responsibility to ask for it and then follow up. While this can be a little tricky to navigate; you don't want to come across too strongly or be annoying, it's better to risk too much communication rather than too little communication and be forgotten about. What you're really asking for is somebody's time and consideration. Understanding that the people reviewing applications are busy, send a note every few days to remind them of your consciousness and desire for the position. Chances are that with this tenacity you'll receive an email or call back. However, if you don't receive a response after a few regular follow-ups, put a reminder in your calendar to follow up in a week. In the meantime, move on to the next opportunity.
5. Be gracious
Everyone has been turned down for a job they wanted. How you respond to this kind of rejection could determine future opportunities. The business community is smaller than it seems, no matter what industry you're interested in working in. People get together at networking events and workshops, or they move over to a different company, and they talk. It's not worth burning a bridge if you're passed over for an opportunity. Maybe you're not the right fit today, but you might be soon, and you want your name to be surfaced to the top of the pile if that time comes. So be gracious, thank the interviewer for their time, and ask to be considered for future openings. You never know where that connection might lead.
Stay tuned for more ODEM developments.
Rich Maaghul,
CEO
ODEM
At ODEM, serving students and professionals in their pursuit of success is our mission. Learn more about our on-demand education marketplace.
Join the conversation on Telegram, LinkedIn, Facebook, and Twitter.