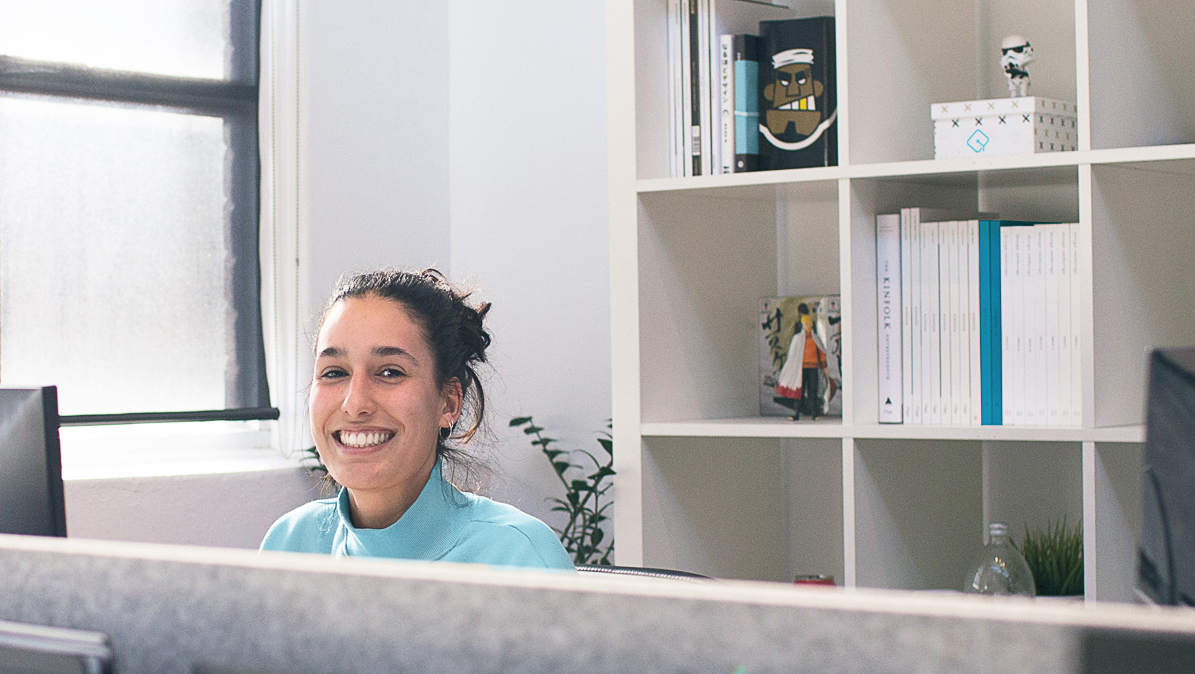 Now that you've secured a new job, how do you make the most of the opportunity? Here are five tips for creating growth opportunities at work:
1. Listen first, ask questions second
There is much to learn from the people around you, especially those with greater experience and seniority. Engaging with your colleagues is the most effective way to learn on the job, but before you begin asking questions, seek to listen and understand. Observe how and why decisions are made, how a strategy is developed, and what your colleagues are experts at. This gives you an information advantage, allowing you to ask educated, poignant questions and to receive the most informative answers.
2. Make an impression by making yourself invaluable
Make yourself invaluable by doing two things: demonstrate your expertise and your commitment to each and every task. Expertise is what sets you apart, making it clear to your team the value that you bring and why you're a necessary member of the team. Workplace commitment focuses on being open-minded and a willingness to complete all tasks, complex and simple, to the best of your ability. Be the person your team can count on to execute well.
3. Going above and beyond
When you're evaluating a task, consider how you could increase the value of your work. This could be done by conducting additional research, reviewing external feedback on social media channels, examining possible "what-if' outcomes so that your team is prepared for various outcomes, and much more. Taking the extra step to anticipate needs and scenarios demonstrates an ability to think critically and strategically. Just like in customer service, a memorable work experience goes a long way towards developing the relationship you want with your team and your managers.
4. Continuously seek new skills on the job
Increasing your expertise and understanding of how your company operates could open doors to new opportunities within the organization. Each member of the team possesses unique expertise and time permitting, could provide a valuable learning experience. Outside of your company, online courses provide a flexible and customizable approach to learning new skills. Perhaps your team is considering implementing a new technology, researching a financial model, or looking to develop an innovative work culture. Look for courses that support company initiatives and communicate your interest in contributing to the project. Increasing education is always beneficial to personal growth, but most importantly can provide dividends in the workplace.
5. Find a mentor
One of the best ways to develop your career is to find someone who is invested in seeing you succeed. Mentors can provide invaluable advice to help you navigate tough situations and choices. Seek out someone with expertise and a career trajectory that you admire. A mentor not directly related to your role is best so that once a relationship is established, you can ask for honest and unbiased feedback. Having the opinion of someone you trust to help guide you on your professional journey can be both rewarding and impactful.
Stay tuned for more ODEM developments.
Rich Maaghul,
CEO
ODEM
Our mission is to help you succeed in your educational and career pursuits.
Learn more about our on-demand education marketplace at Telegram, LinkedIn, Facebook, and Twitter.