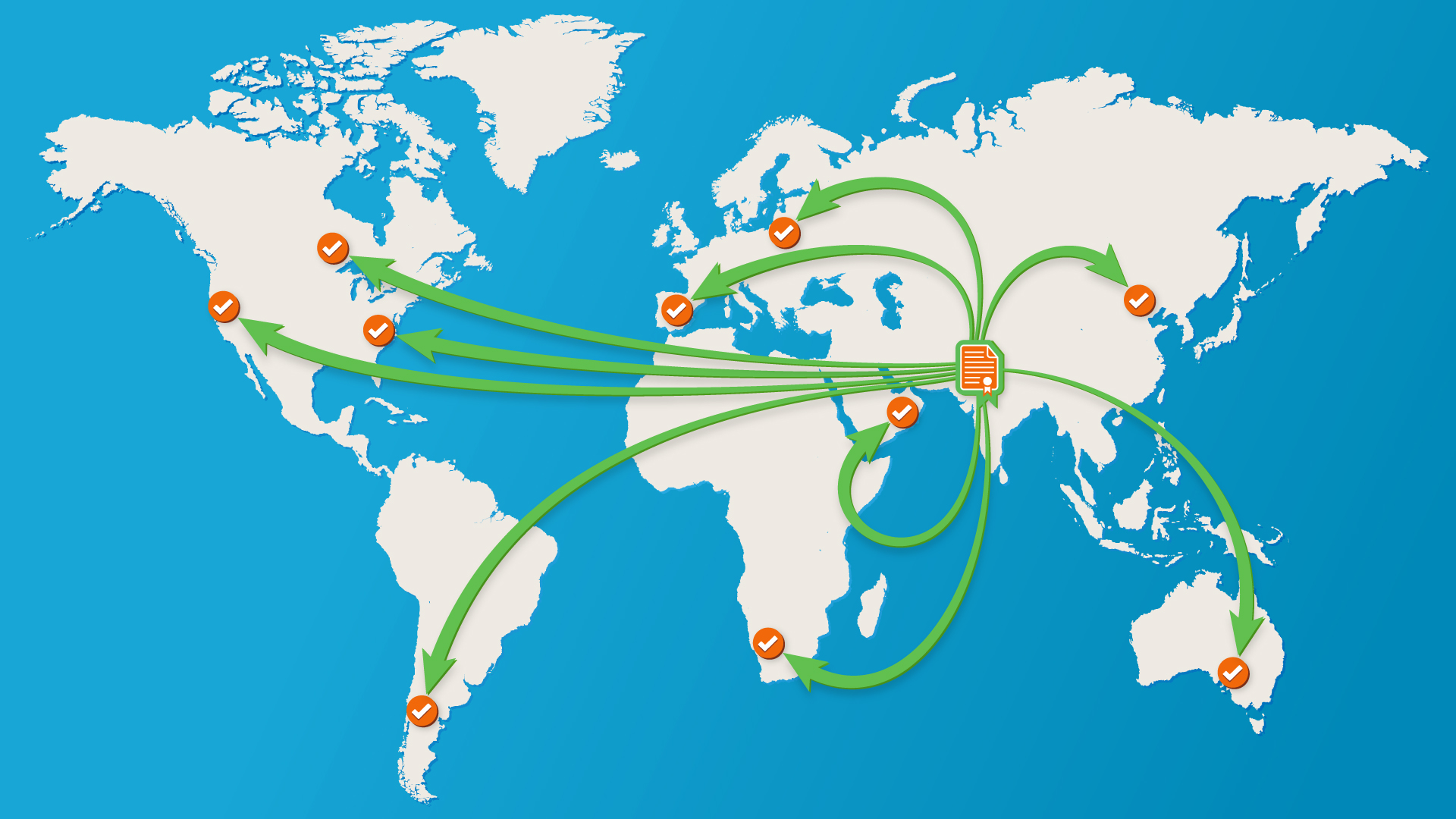 At ODEM, the world's first On-Demand Education Marketplace, making legitimate degrees and diplomas more portable is a cornerstone of our mission to improve the accessibility and affordability of education. In any graduate's quest for higher education, a job or a great career, the most valuable degree is one that transcends international borders.
We're using blockchain technology, the encryption software that makes digital currencies possible, to help educational institutions to recognize academic credentials earned in other countries.
Through ODEM's Independent Credentialing Verification process we assist universities and colleges to establish and expand trusted networks between foreign academic institutions.
For example, universities in the United Arab Emirates may use ICV to widen their recognition of the academic credentials of students from nearby Pakistan. Such a relationship between various educational institutions could boost the value of degrees earned in Pakistan and also make UAE graduate programs more attractive to Pakistani students.
"With our assistance, these institutions can initiate systems that contain details of diplomas that can be parsed out on the blockchain to create decentralized academic credentials that can be easily verified in both Pakistan and the UAE," says Johanna Maaghul, ODEM's Chief Operating Officer. "It's a win, win solution."
In addition to strengthening institutional ties, ICV will enable more students to work and study abroad by removing costly administrative barriers.
The ICV process is just one of several use cases we're developing for the blockchain-based ODEM Platform.
ODEM's Identity Through Education process helps people such as refugees who have lost their academic credentials to restore their identities on the blockchain. Our Education Activity Repository records students' academic achievements on the blockchain, making the records secure and easily shareable.
When our platform is fully developed, ODEM will become the world's premier provider of high-caliber, affordable education.
Stay tuned for more ODEM developments
Rich Maaghul
CEO, ODEM