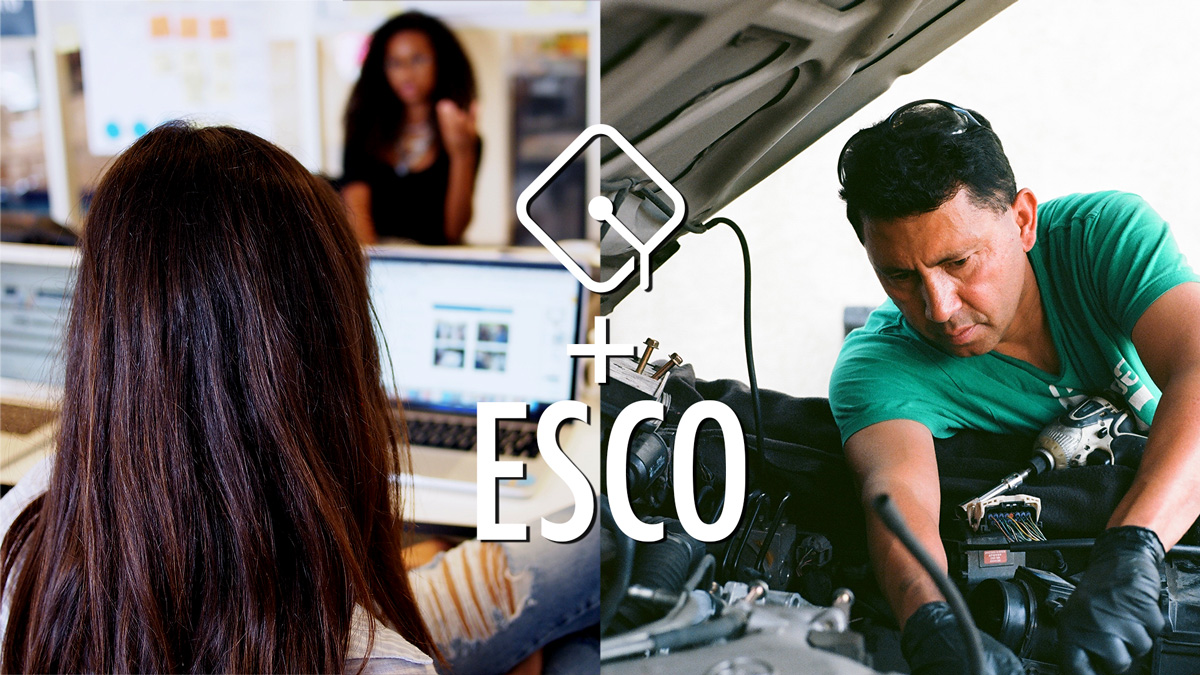 Millions of jobs around the world go unfilled because employers can't find enough workers with appropriate skills and qualifications. In Western Europe alone, the number may be as high as three million. In response, the European Commission developed ESCO, an innovative, multilingual employment classification database.
In its basic form, the "European classification of occupations, skills, qualifications and competencies" system functions like a dictionary that describes and organizes all the occupations and skills demanded by employers in the European Union. ESCO is set up so that information in the database can be easily used by employers and job seekers to match their needs.
ESCO's overall mission is to improve job mobility and the efficiency of the labor market in Europe by harmonizing job and skill descriptions. In addition to making it easier for employers to find qualified workers, ESCO also aspires to become a tool for stakeholders to detect and analyze employment trends and emerging skill deficits.
What's exciting now is that ODEM is integrating ESCO's classification system directly into the ODEM Platform. That means that when students or educators register for academic programs on our blockchain-based Platform, descriptions of their qualifications and skills will conform to ESCO's standardized definitions.
All that information on the Platform will allow employers globally to search for workers using search engines that recognize the ESCO classification system. The combination of ODEM and ESCO will go a long way to matching more jobs to talented candidates.
ODEM is using blockchain technology and AI to make higher education more accessible and affordable. We're developing the ODEM Platform to administer a global marketplace for in-person and online academic courses and programs. The Platform reduces costs and improves access to high-quality education by connecting students and educators and eliminating intermediaries.
Part of the idea behind ODEM is to encourage students to engage in bite-sized, affordable academic programs over their lifetimes, reducing the need to acquire expensive, four-year university degrees. ODEM is creating a system in which students can request bids from educators willing to teach a specific subject area.
ODEM uses AI to manage complex requests seamlessly and organize complete educational programs. Once programs are entered into by students and educators, ODEM smart contracts manage payments from beginning to the end of long-term engagements. ODEM is revolutionizing how educators and students plan, connect, and book educational programs.
Stay tuned for more ODEM developments.
Rich Maaghul,
CEO
Join the conversation on Telegram, LinkedIn, Facebook, and Twitter.
For more about ESCO, please see the video.