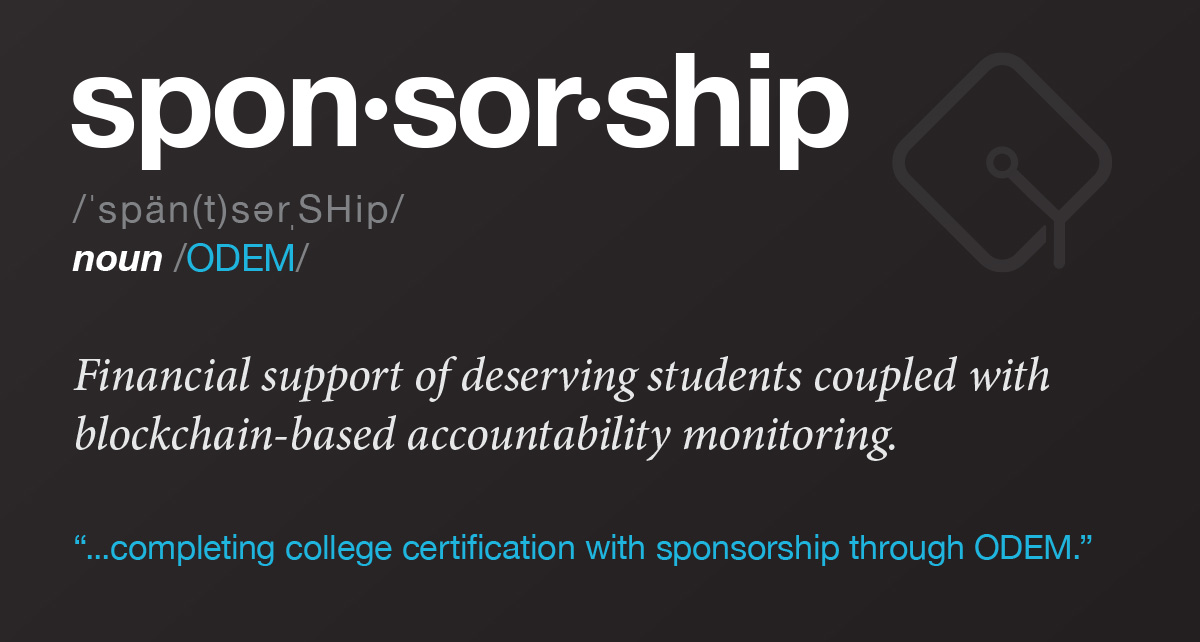 A consistent theme as we develop the world's first On-Demand Education Marketplace is the importance of accountability.
Last week I came across this excellent essay about philanthropy and accountability published by Jack Wertheimer, a respected professor of American Jewish History at the Jewish Theological Seminary in New York City.
"Gone are the days when givers wrote large checks and took it on trust that recipients will spend their money wisely," Wertheimer wrote on the website Jewish Philanthropy. "Today's big funders not only target their gifts to address very specific needs; they also insist on accountability."

Our mission at ODEM is to use our blockchain-based ODEM Platform to make higher education more accessible and affordable. An important part of achieving our goals is by encouraging more sponsors, or donors, to financially support deserving and disadvantaged students.
The issue of accountability emerges because of blockchain technology, the same software that underlays digital currencies and allows sponsors to monitor whether students are achieving the academic conditions of their sponsorship.
So-called smart contracts can also be programmed to automatically generate data on groups of students receiving support to ensure that sponsorship funds are achieving a donor's broader priorities such as target certain socioeconomic communities. ODEM is harnessing this derivative of blockchain technology to bring transparency and trust to educational sponsorships.
Blockchain-inspired companies such as AidCoin and Proxeus are also working to use blockchain technology to help non-profits boost transparency and improve donor confidence. Proxeus, for example, is collaborating with the World Wildlife Fund in Switzerland on a blockchain-based test project "to improve the ease and accountability of the donation process," according to a statement on Proxeus' website.
At ODEM, we're developing our Sponsorship process to be part of the ODEM Platform, an education-focused portal founded on the Ethereum blockchain.
Stay tuned for more ODEM developments
Rich Maaghul
CEO, ODEM